Our prayer is that you would be blessed and strengthened by the power of Jesus Christ and that you will live a life of abundance in fellowship, joy and liberty. Christian Community Church is here for you. We are a fellowship of believers coming together to declare the glory of the Lord and celebrate Jesus as King. We study the Word, seek to practice what we learn and in the process grow together. May God richly bless you!
We want to encourage you to keep returning to this site as we will be constantly adding new material. Check in often and if you are blessed then recommend the site to others.
——
Be sure to check out the sermons page and listen to or download messages from home studies and church services
There are stories and info in the archives page as well.
===================================================
===========================================
I have difficult news to share. My wife Marie has been diagnosed with liver cancer and it is inoperable. I request prayer from everyone as we walk in this difficult path. We are trusting the Lord and He is giving peace. Pray for God's healing hand and that He will be glorified whatever happens.
New!! Testimony of Ernie Hollands
Here is the remarkable story of Ernie Hollands. He was born in 1930 in Halifax, Nova Scotia, lived a rough childhood and ended up spending 25 years in prison.
In 1975 He accepted Christ as His Savior and then lived a life for the glory of God. He went home to be with the Lord in 1996.
This testimony is quite long (1hour and 15 minutes) but well worth listening to. There are some graphic descriptions of his life as a bank robber and conditions in prison.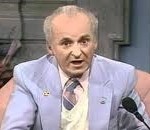 To download "Right click and click save as"
Click Here Testimony of Ernie Hollands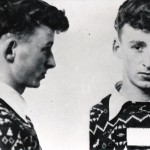 Ernie at Okalla Prison BC 17 years of age
If you would like to know more about the ministry He and his wife started click here http://www.hebron.ca
(To hear more testimonies go to "Stories/Testimonies" Tab)
==============================================
Listen to This Message Preached in Dingwall Sun Nov 9th 2013
Testimony of Roland AuCoin
I met Roland in 1978 along with a few Christians in Cheticamp when I first trusted in Jesus. He is originally from Cheticamp but now lives in Montreal. He and his wife Teresa visited our service On November 3rd 2013 and I asked him to share his testimony. It was a great joy to see him again.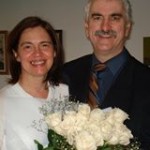 ———————————————-
Here is video footage of Pierre Chiasson and his daughter Grace singing at the Savoy Theater in Glace Bay in 2005 at "Gospel-fest by the Sea". Video and sound are not the best but there are 4 songs on this video.
Grace and Pierre Chiasson at the Savoy Theater in 2005
—————————————————————————————————-
Here is the best message I have ever heard on prayer
Now on Video!!! (Click Below)
Pastor Hugh Morrison We Will Give Ourselves to Prayer
Audio file below
Hugh Morrison is Pastor at Margaree Valley Baptist Church and he was preaching at an East Coast Baptist conference
Pastor Hugh Morrison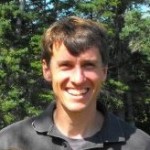 To listen to it just click on it.
To download right click and save target as.
Hugh Morrison We Will Give Ourselves To prayer
=======================================================
Free Song (Click Below)
Other free songs are available on the "Music" Page
=========================================================
Radio Program !
Some of you may know that I (Pierre Chiasson) have been doing a radio program on the Cheticamp station CKJM and on KLEE Radio in Baddeck for over 5 years. It is called "The Breath Of Life"
It is a gospel music program with all kinds of music with old country tunes, bluegrass, rock and blues and contemporary music with songs by Hillsong and Chris Tomlin and others.
I have uploaded a program that has just the music of Johnny Cash in it. It is best listened to with headphones. This is not for download due to copyright reasons. Just click below and enjoy!
Radio program featuring Johnny Cash
—————————————————————————————————-
————————————————————————–
—————————————–
Here are a few pictures of Pierre and Marie Chiasson from 1977. This was at a time when we were lost in sin and the drug world. Jesus came to us and rescued us and gave us a brand new life.
There are a few present day pictures as well
Click on the file below and open. It will open in powerpoint.
Pierre and Marie before conversion
-——
Here is a short video filmed in the highlands of Cape Breton with an important message for you.
(If your internet speed is slow then click play and then pause and wait for the film to load and then press play
————————————————————————————————–
———————————————————————–
Some of the material that was on the front page has been moved to Stories and Testimonies and Archives Pages (See Menu)