Our prayer is that you would be blessed and strengthened by the power of Jesus Christ and that you will live a life of abundance in fellowship, joy and liberty. Christian Community Church is here for you. We are a fellowship of believers coming together to declare the glory of the Lord and celebrate Jesus as King. We study the Word, seek to practice what we learn and in the process grow together. May God richly bless you!
We want to encourage you to keep returning to this site as we will be constantly adding new material. Check in often and if you are blessed then recommend the site to others.
——
Be sure to check out the sermons page and listen to or download messages from home studies and church services
There are stories and info in the archives page as well.
Scroll down here to see what the latest postings are
==================================================
If you are new to this site the pastors wife, Marie Chiasson was diagnosed with stage 4b liver cancer in Nov 2013 and there are updates posted here so people can pray. We believe God answers prayers mightily!!
Praise Report!!!!!
A report on Marie's condition March 6th 2014
To all our praying and supportive friends: Marie had a CT scan yesterday to determine the success of treatment and the results (in the words of the oncologist) were remarkable. Remember that the original diagnosis was 4 months to live if there was no response to treatment and possibly 2 years with treatment with little likelihood of a response to treatment at all. The tumor that was on her neck was bigger than a golf ball and it is now the size of a pea. This tumor is an outcropping of the other tumors in her body in and around the liver and in other lymph nodes. The CT Scan has revealed that all the tumors have shrunk dramatically!! We are so grateful to the Lord for answered prayer as from the Doctor's perspective this is rare to see such success. Marie's blood levels are low so she will be taking a break from chemo for a few weeks and then go on a much lower dose with minimal side effects after that. The Doctor says if not treated the tumors can grow back rapidly and this is a reprieve and not a cure. She will be on a maintenance mode of chemo to hopefully ensure that the tumors will not grow back and get periodic scans and tests to monitor the situation. Please continue to pray as it has been nothing short of miraculous what God has done so far. We are so thankful to the Lord, to all of you and the doctors and medical staff for such overwhelming support.
Here is a recent picture of Marie on Christmas day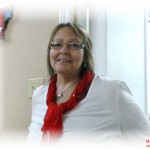 ================================================
New!!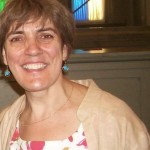 Here is the story of my sister Francine telling how she came to trust in Jesus and the journey she has been on with God.
Testimony of Francine Chiasson

Go To "Stories/Testimonies" and then click on "Testimonies" for
stories that will encourage and uplift you
==================================================
In 2007 Marie and I and Grace were on the television program "Tribal Trails". We sang together and Marie and I shared some of our story of how we came to Christ. Below this video are pictures of Marie and I before we were Christians on a powerpoint file.
)
Here are a few pictures of Pierre and Marie Chiasson from 1977. This was at a time when we were lost in sin and the drug world. Jesus came to us and rescued us and gave us a brand new life.
There are a few present day pictures as well
Powerpoint file Pierre and Marie before conversion
—————————————————————————————–
Urgent Prayer Request!!!! March 3rd 2014
Rick Hayden is pastor at Parkway Church in Toronto and is a dear friend of mine. He was a mentor to me as a new christian. Rick was pastor at Margaree Valley Baptist church when I first went there. He married Marie and I and has been serving the Lord all these years. I am asking for prayer for Him and his family as he has been diagnosed with stage 4 pancreatic cancer with the doctors saying he has about six months to live. The times and the seasons are in the hands of God. So please pray!
===================================================
Recent Messages
To listen to other messages click on the sermons page
===========================================
A new message of God's faithfulness as we cry to Him and our ultimate hope is realized in Him!! (March 11th 2014 in Inverness)
The rest of the series on Psalms is on the "Sermons" page
——————————————————————————–
A Short message preached in Dingwall March 9th 2014
May God give you faith to believe!!!!
Take Jesus at His Word John Chapter 4
================================================
Watch a short clip of singing at church
https://www.facebook.com/photo.php?v=1469486193275255
=================================================
New!!!!!!
Here is a word file copy of a book that is life transforming. Next to the Bible this book has blessed me in my Christian walk through the years, It is public domain so download and enjoy.
Hudson Taylor's Spiritual Secret
=================================================
——————————————————————————————–
Free songs are available on the "Music" Page
———————————————-
-To see videos of Baptisms in the ocean click below-
————————————————————————–
Here is a short video filmed in the highlands of Cape Breton with an important message for you.
———————————————————————–
Some of the material that was on the front page has been moved to Stories and Testimonies and Archives Pages (See Menu)