Cheticamp is located in western Cape Breton Island which is part of Nova Scotia in Canada. (Click on map below)
An island that has been rated as one of the most beautiful in the world. Cheticamp has a population of about 3000 people.
It is a French Acadian village and the main industries are fishing and tourism.
Christian Community Church of Cheticamp
Christian Community Church of Cheticamp is a relatively new church plant that has come to fruition in the last few years. There has been a home Bible study in the area for over 25 years with folks attending Margaree Valley Baptist Church on Sundays which is a 50 minute drive away. In 2011 we began having public services once a month. In 2012 we had them twice a month and since November 2012 we have Sunday services every week. We met at the Kinsmen Hall on the Cheticamp Back Road. As of November 1st 2015 we are in our own church building. We were able to purchase land and a building in 2013 and renovate over the nest 2 years. We now have a beautiful little church at 14044 Cabot Trail in point Cross. We are averaging about 35 people each Sunday with new people coming and some are coming to personal faith in Jesus Christ. Our meetings are friendly and casual with much sharing and prayer. Sermons are available on the sermons page on this website. After each service we have a common meal together (Pot Blessing) and there is always enough.
Pastor Pierre Chiasson
Pierre was converted to Christ in 1978 from a life of drugs and atheism at the age of 21. He and his wife Marie had a burden to reach the people of Cape Breton Island with the gospel of Jesus Christ. Evangelical Christianity on Cape Breton was less than 1% of the population.
While most people are very religious very few claim to have a sure and certain salvation based on the finished work of Jesus Christ on the cross.
By 1984 Pierre was in full time ministry with Margaree Valley Baptist Church conducting Bible Studies in Cheticamp and Inverness and visiting throughout the area.
He has continued to minister in many villages in western Cape Breton and in November of 2012 has taken the position of Pastor in the Cheticamp Church full time. He is still reaching out and doing church plants in 2 other communities : Inverness
and Dingwall.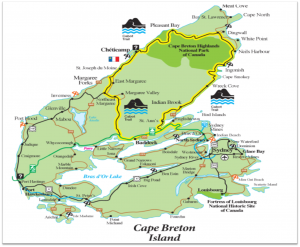 Comments are greatly appreciated. You can leave a comment in the box below.
You do not have to enter your name or email to make a comment.
If you do enter your name or email it will not be used by any third party.