Meetings in Bay St Lawrence Nov 2017
Pre- Christmas Messages
While wars and battles still rage throughout the earth there is a spiritual battle that we fight against an unseen foe that is real and we do well to be alert to this. May God open our eyes to see things as they really are.
——————————————————————————————–
Here is a message preached in Inverness on Sept 20th 2015
In this message we see the wonderful invitation of God for us to come to Him. Sometimes we don't see what God has to offer but when we do how could we not go running to Jesus. He invites us to come for cleansing from sin. He invites us to come and get our heavy loads lifted. He invites us to come and be filled up with God's Spirit and He invites us to come and worship. The sad thing is that many will not come. Jesus said it in "
This verse has so many greats in it that I call it the greatest verse Shared in Inverness on June 2nd 2015
Inverness Study June 9th 2015
How incredible that the God of the Universe will take up residence inside those who trust in Him. His presence in you is life changing and glorious. Being saved is going to heaven when you die but it is much more than this. It is the presence and person and power of Christ living in you so His character and the fruit of the Spirit (love ,joy peace, patience, kindness, goodness, faithfulness, gentleness, self-control,) flows from your life. We need the fullness of God in us to live the way that He has called us.
—————————————————————————-
Here is a message explaining communion or the Lord's Supper. There is much confusion around this topic but the Bible has clear teaching about it so we can practice what is taught with joy.
(Father's Day Message)
===================================
( This was preached the day after the tragic death of Jimmy Murphy. There are some comments taken from the service and then a brief message on comfort from God)
Look and Live ( Preached on April the 14th in Hessmer Louisiana)
Here is a powerpoint file with scriptures to accompany this message
God Uses Weakness (Dec 22nd 2013)
Not By Works but For Good Works
Aug 14th 2013
Sept 11th 2013
A Passion for God (Psalm 84) June 25th 2013
Faith Sees God and Rejoices May 7th 2013
Accompanying power point file with scriptures for download — Faith Sees God
(This is a short note on gambling as someone asked a question about it in a service. It is not a detailed talk on it but a few extemporaneous comments. The comments of others were too low to hear them all.)
============================
Here are 2 messages preached by Steven Kelly from Louisiana while he was here on a mission trip
==========================================================
Messages by Vaclav Vacil
The Contrast between grace & works, Vaclav, Feb.16, 2014
Psalm 11 (Take the Shield of Faith) Taught by Vaclav Vasil
Psalm 12 (God's Word Versus Ours)Vaclav Vasil Jan.28,2014
Psalm 16 – The Sorrows & the Pleasures (Vaclav Vasil)
Psalm 19 (Vaclav Vacil) The Heavens, the Law and our Perfect Redeemer
+++++++++++++++++++++++++++++++++++++++++++++++++++++++++++++
++++++++++++++++++++++++++++++++++++++++++++++++++++++++++++++
Messages by Hugh Morrison
Here is the best message I have ever heard on prayer
Now on Video!!! (Click Below)
Video Pastor Hugh Morrison We Will Give Ourselves to Prayer
Audio file below
Hugh Morrison is Pastor at Margaree Valley Baptist Church and he was preaching at an East Coast Baptist conference
Pastor Hugh Morrison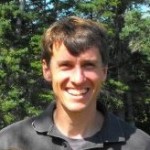 To listen to it just click on it.
To download right click and save target as.